Which charities benefit?
ShareGift can give to any UK registered charity. We have supported over 3,500 charities since 1996, and are donating to new charities all the time. To see some of the charities which have benefited from a ShareGift donation, hover over the 'mosaic' image below.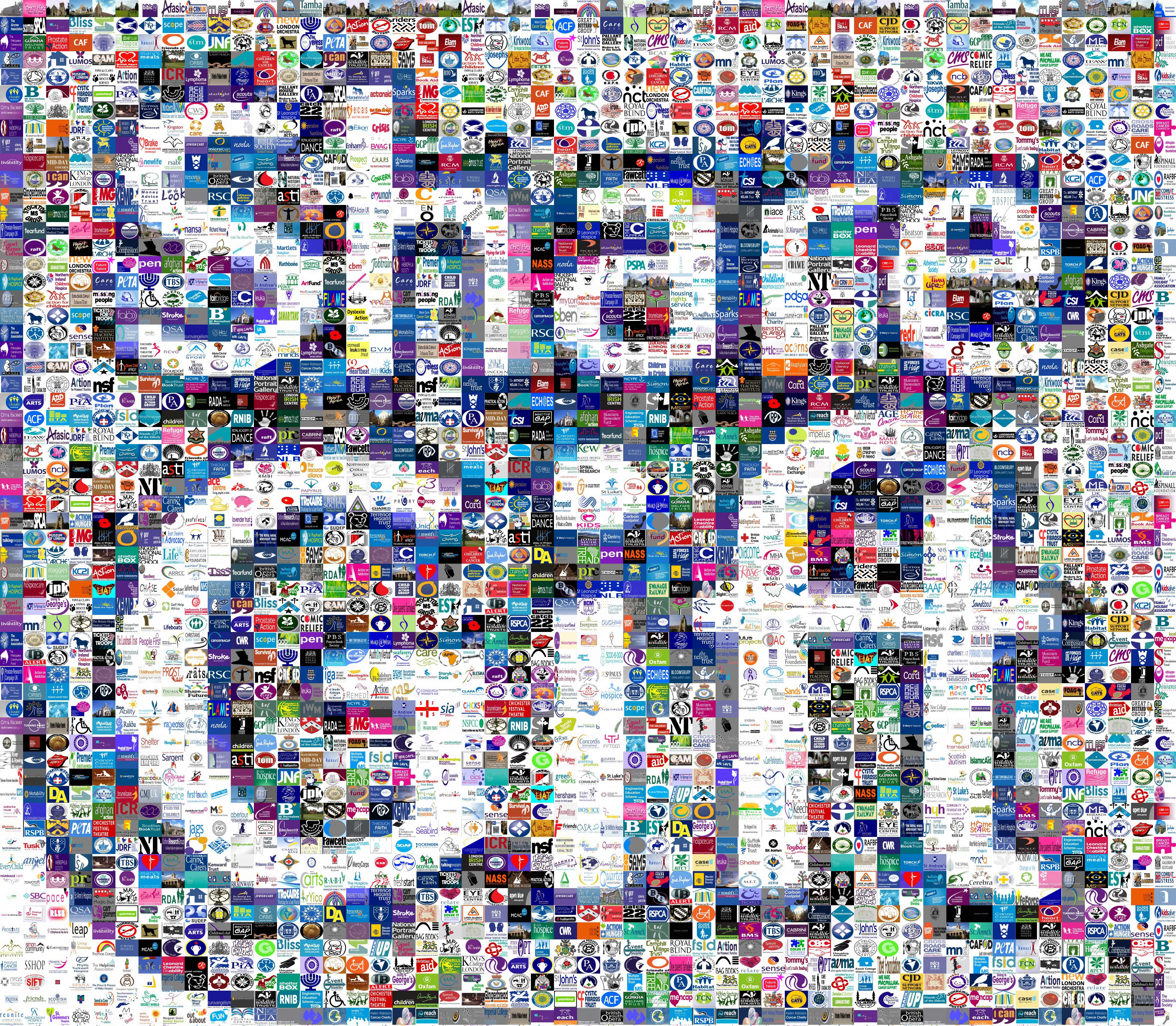 Please note that this is not intended to be a comprehensive list of charities we have supported or can support in the future. We can give to any UK registered charity, subject to due diligence, and are giving to new charities almost every month. We ask all our donors for charity suggestions, regardless of the value of the shares donated, and it is this information which helps drive our charitable donations, along with suggestions from our corporate partners and independent research. Over the years we have received tens of thousands of suggestions for thousands of different charities. Our aim has always been to support every qualifying charity which is suggested to us.

ShareGift is cause-neutral; we don't try to weigh the relative value of the charities which are suggested to us. Our grants are based on the value of the shares donated to us and the number of suggestions we receive for any particular charity. We also support charities suggested to us by companies that support and promote our work. For more detailed information about how we make our donations, please refer to our grant-making policy.

If you represent a charity and want to know more about how you can work with ShareGift, please click here.
Ireland
ShareGift uses proceeds from dealing programmes and corporate actions originating in the Republic of Ireland to make donations to a basket of Irish charities representing different sectors of charitable work. These will periodically change, and are selected to cover a wide range of charitable activities in Ireland. The list of charities currently includes:
| | | |
| --- | --- | --- |
| Barnardo's Ireland | | Barretstown |
| BeLonG To Ireland | | Children's Rights Alliance |
| Coeliac Society of Ireland | | Community Foundation for Ireland |
| Focus Ireland | | Friends of the Earth |
| Immigrant Council of Ireland | | Irish Cancer Society |
| Irish Rural Link | | ISPCA |
| Laura Lynn Children's Hospice | | Mental Health Ireland |
| Migrants Rights Centre Ireland | | National Maternity Hospital Linen Guild |
| Pavee Point | | Rediscovery Centre |
| Special Olympics Ireland | | VOICE Ireland |
| Youth Work Ireland | | |
ShareGift selects these based upon our own criteria and does not accept applications from charities seeking funding.
3,595
Charities Supported
ShareGift has recently given to