To donate shares which form part of a deceased estate
If you are a solicitor acting on behalf of an estate, please click here.

If a sole shareholder has died, you will need to send us a sealed copy of the grant of probate (certificate of confirmation in Scotland). The documents should be returned to you once they have been seen by the registrars of the company.

If there is no probate or confirmation on the estate, you will need to contact the company's registrars who will send you a Small Estates Indemnity form. If a joint shareholder has died and the death has not been noted by the registrars please send us a certified copy of the death certificate.
Following recent regulatory changes we may need to request additional information about the deceased in order to complete your donation. We will contact you if that is necessary.
If you have any further queries about donating shares from an estate, please refer to the below FAQ or contact us.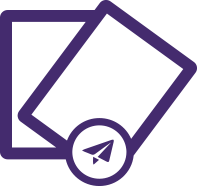 Scan & Email
Download and complete the donation coupon. Scan this together with your share certificates, share statements and other relevant information then email it to:
We will then email you the relevant transfer forms for you to print, sign and return to us.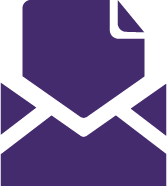 Post
Send us your documents, either with a donation coupon or a covering note, by post to:
ShareGift
PO Box 72253
London
SW1P 9LQ
We will send you the relevant transfer forms for you to sign and return.
FAQ- Donating shares from an estate
As the estate is in Scotland, we have a certificate of confirmation rather than a grant of probate. Is that a problem?
No. For these purposes the two documents are interchangeable.
Can I send you a photocopy or certified copy of the grant of probate?
Not if we need to lodge this document. The registrars will only accept a sealed copy of probate.
I am donating more than one shareholding. Do you need more than one copy of the probate?
Not necessarily, although where the shareholdings are looked after by different registrars it may be useful to have multiple copies as we will need to lodge these separately with each organisation.
Will you return the probate to me in due course?
Yes. Once the probate has been seen by the registrars they will return it to us and we will then send it back to you.
The registrars have already seen the grant of probate- do I still need to send it to you?
We do still require the full details of the estate (the full name of the deceased, the full names of the executor(s) and the address of the first named executor). A photocopy of the form is ideal for these purposes, we do not require a sealed copy.
One or more of the executors named on the probate has now died. What should I do?
Contact us with the relevant details and we will advise you how best to proceed. In certain instances we may have to refer you directly to the registrars.
I have been sent a small estates indemnity form, and the registrars have specified a charge for this to be completed. Who pays this?
We are happy to cover the cost of the small estates indemnity, providing the value of the shares outweighs the charges.
Why have you requested a National Insurance Number for the deceased?
We do not require a National Insurance Number to transfer all shares, however if we have requested a National Insurance Number it is because we need to include this information to complete the donation to ShareGift. This follows recent regulatory changes by the Financial Conducts Authority in the UK. You can find more information about these regulations here.
These shares are registered overseas. Can they still be donated?
We can still accept donations of some shares which are registered abroad, but we cannot register the death for you. If the death has already been registered, please send us the share certificate.
If the death has not been registered you will need to contact the registrars overseas in order do so. We suggest that you contact us in the first instance as there are some foreign shares that we cannot accept or can only accept if you arrange the transfer yourself.
How can I make a bequest to ShareGift in my will?
A number of people choose to make bequests to ShareGift in their will, either to simplify the administration of their share portfolio after their death or to support our work. Please contact us for further details.
3,569
Charities Supported
ShareGift has recently given to